2023/12/10 - 23:34
---
Translations of Kafka Texts
A Work in Progress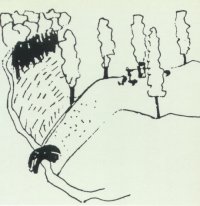 You will not find a complete translation of Kafka's work on this site, nor anywhere on the net. There is a simple reason for that. Just like original texts, translations are protected by copyright and cannot be distributed on the net without the translator's permission. Therefore you will find here only translations in public domain, or which the translator has granted his permission for.
On the left navigation bar you find the languages of the available translations. Follow the thread and enjoy an expanding corpus of accurate Kafka translations from the original text.
By the way, you can submit translations in any language for publishing on this site. Send them with the translator's agreement to publication. Translations into English are particularly welcome!
Your Webmaster
Revision: 2021/01/09 - 23:40 - © Mauro Nervi